Marble Polishing and Stain Removal Experts
Stone City Marble & Polishing is a leader in stone restoration, provides all the care you need for your marble, granite, concrete and grout. With over 25 years of industry experience, we are ready to tackle any tough job. We have transformed everything from a one day clean and polish, to long term, larger commercial restoration projects in the Dade, Broward and Palm Beach counties. From residential to corporate projects, we provide a full range of flooring maintenance and restoration needs.
Marble Polishing
Diamond Grinding
Granite Cleaning
Tile & Grout Cleaning
Scratch & Stain Removal
Concrete Staining
Countertop Restoration & Polishing
Natural Stones
Grout Cleaning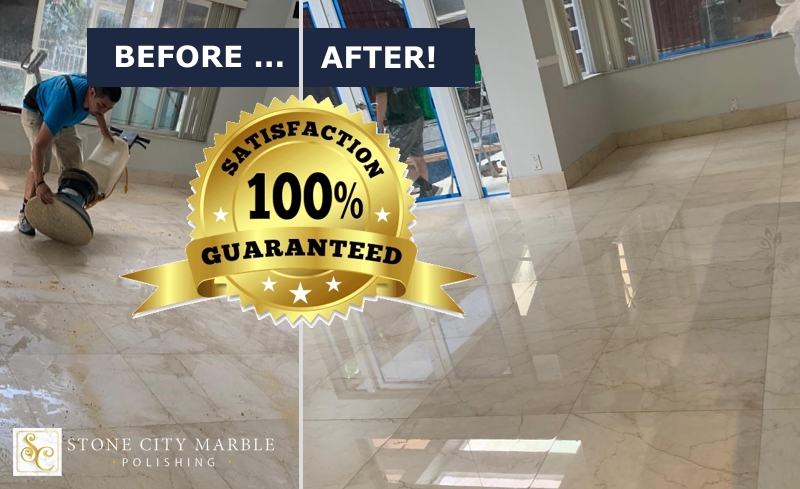 Family Owned, serving South Florida for over 25 years!
We have cleaned, polished, repaired, and restored marble floors for homes and a variety of commercial properties throughout the South Florida area. Check out some pictures of our natural stone, marble, and terrazzo floor restoration projects.
We just wanted to thank you for your expertise in repairing of marble flooring. We will definitely recommend you to others. Your company seemed to have the experience that we were looking for and we were not disappointed. Thanks so much!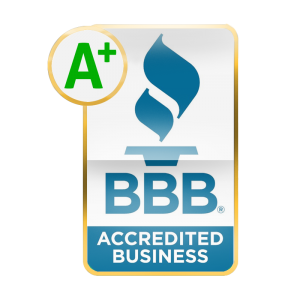 Tile Cleaning, Marble & Granite Polishing
Our Professional tile and grout cleaning crew can restore your worn floors, tiles, and grout to their natural beauty. We use techniques that will remove dirt and harmful bacteria from your home while removing stains and discolorations at the same time. We are experts in tile cleaning, marble polishing services. We can restore your home to a beautiful and healthy living environment.
Tile & Grout Cleaning
Grout Cleaning
Ceramic Tile
Steam Cleaners
Floor Cleaning
Diamond Grinding
Granite Cleaning
Scratch & Stain Removal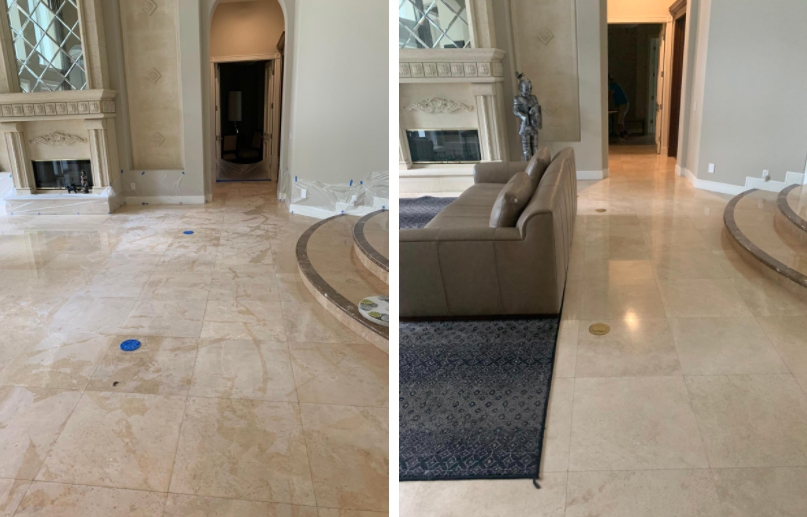 CALL YOUR RESTORATION EXPERTS AT (561) 674-3666
Polishing, Honing, Grinding or Stripping your stone with ensure a back to life appearance.
Marble Flooring Polishing & Restoration
Stone City Marble Polishing repairs and revitalizes your Broward County and Palm Beach marble floors the natural way. With our cutting edge process, we completely rejuvenate your surfaces and return them to their original, factory-finish condition.
We start by prepping the area for protection. Then we hone or sand the floor to remove the damage caused by years of traffic, a process that requires multiple passes thru with ever-increasing grain.
After the damage is removed the smooth floor is buffed and polished with a polishing compound that will give the material that sought after illustrious shine. Once the job is done we advise you on the routine maintenance needed to keep your floors looking smooth, sleek, and elegant.
Call us at (561) 674-3666 for a FREE estimate!
Marble Polishing, Marble Sealing, Granite Restoration, Natural Stone Restoration Services
Our Professional tile and grout cleaning crew can restore your worn floors, tiles, and grout to their natural beauty.
Marble Polishing
Diamond Grinding
Granite Cleaning
Tile & Grout Cleaning
Scratch & Stain Removal
Concrete Staining
Countertop Restoration & Polishing
Natural Stones
Grout Cleaning