Granite Restoration, Tile and Marble Cleaning Plantation
We pride ourselves on our level of service, the relationships we have with our clients and employees, and we use the most advanced equipment available. As a company and as individuals, we are committed to the ideals of personal integrity, mutual respect, honesty, devotion to duty, excellence in service, promptness, and dependability.
Call us at (561) 674-3666 for a FREE estimate!
MARBLE FLOORING POLISHING
Stone City Marble Polishing Plantation repairs and revitalizes your Broward County marble floors the natural way. With our cutting edge process, we completely rejuvenate your surfaces and return them to their original, factory-finish condition. We start by prepping the area for protection. Then we hone or sand the floor to remove the damage caused by years of traffic, a process that requires multiple passes thru with ever-increasing grain. After the damage is removed the smooth floor is buffed and polished with a polishing compound that will give the material that sought after illustrious shine. Once the job is done we advise you on the routine maintenance needed to keep your floors looking smooth, sleek, and elegant.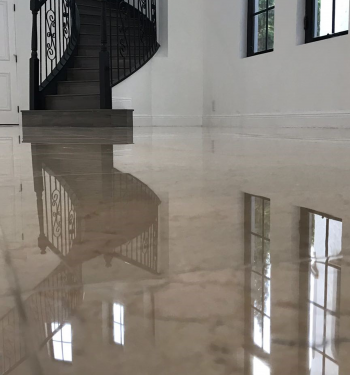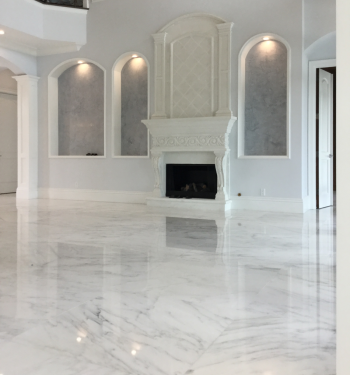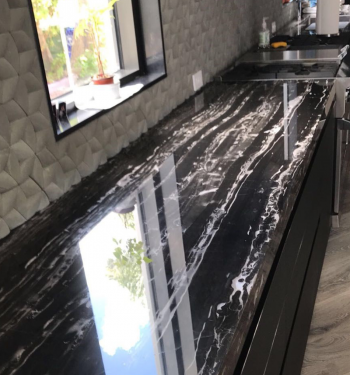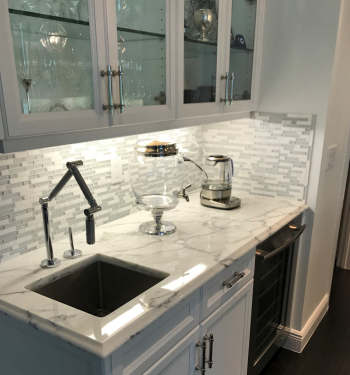 MARBLE SEALING
Polishing is the term used to describe the final step of the marble restoration process. Marble polishing is the phase that makes the marble as shiny as possible. This final phase is where all the differences emerge and separate the true marble restoration professional from those who don't.
Protect the floor with a premium sealer creating a protective barrier on the surface that reduces each mark and prevents stains and moisture from filtering into the natural stone. This treatment is the perfect finishing touch to any granite or marble restoration works. This process is necessary for the protection of all-natural stones.
Call us at (561) 674-3666 for a FREE estimate!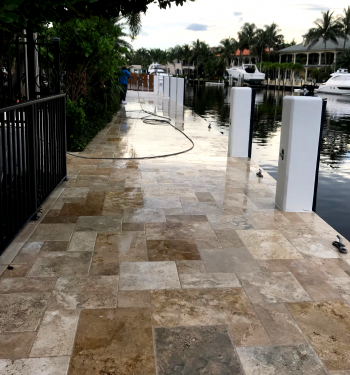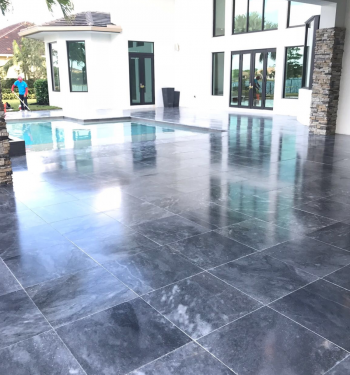 NATURAL STONE RESTORATION
Stone Restoration is generally needed once every few years. Regardless of your home's living environment, you should have some type of annual professional service for your floors and some of your other marble surfaces. Many times a quick cleaning and sealing of your stone will suffice. However, areas in your home with heavy product usages such as kitchens and bathrooms show wear at a more rapid rate.
Contact Stone Marble City & Polishing Plantation for all of your natural stone needs. We will be happy to provide you with an on-site consultation and ensure your stone always shines in its best light.
PATIO AND EXTERIOR FLOORS
Using the correct floor polishing materials and equipment is essential to giving your floor the shine you're looking for. Knowing which stones react to certain chemicals is important too. A lot of stones found in many South Florida homes are very porous and can be negatively affected by harsh chemicals. Using a professional floor polishing company like Stone City Marble & Polishing is the best way to ensure proper restoration.
For more information on Stone City Marble & Polishing's floor marble polishing services, call us today at (561) 674-3666 for a quote on your next project.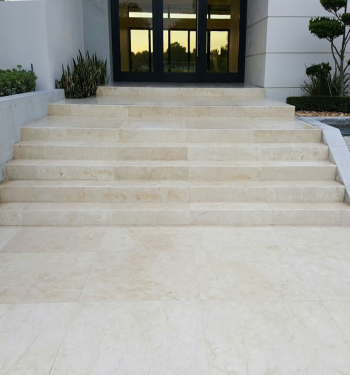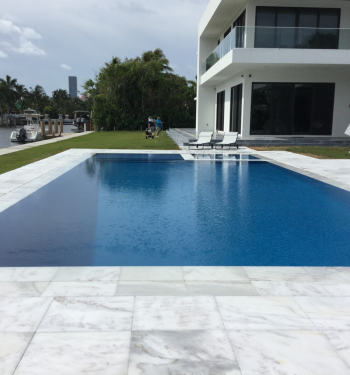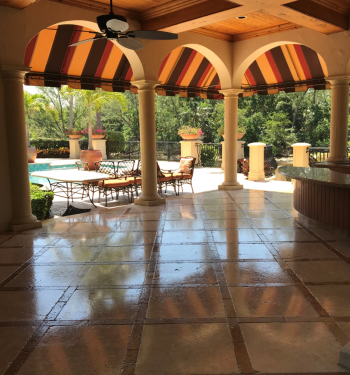 MEXICAN TILE RESTORATION
Cleaning Mexican tile and grout is not like cleaning carpets or upholstery. It is a daunting job that requires professional assistance. Mexican tile repair is equally important to today's homeowners who don't want to stare at a deteriorating condition with their Mexican tile. Hiring a tile and grout cleaning service for Mexican tile sealing is a very good idea if you don't have the patience, time, or knowledge to attempt this yourself.
The grout in your home is especially vulnerable to dirt, spills, soil, and more. As the years go by, tile and walls get hit with rust or dirt. The bottom line is that a simple cleaning process just won't help very much. Professional cleaning is needed. Backed by extraordinary experience in the industry, Stone City Marble & Polishing is the best choice to handle these difficult Mexican tile and grout restorations in Miami Dade, Broward, and Palm Beach Counties.
Stone City Marble & Polishing does more than just cleans and grouts your floors, we bring back your Mexican tiles to make them look new again! Servicing your area – Plantation
Since the grout lines are traditionally wider, they are more susceptible to the elements that make them hard to upkeep. We provide Mexican tile restoration services throughout South Florida that will restore your tile to its original look while saving you the costly expense of replacing an entire room.
CALL YOUR RESTORATION EXPERTS AT (561) 674-3666
Polishing, Honing, Grinding or Stripping your stone with ensure a back to life appearance.